If the weather was any indication, the new $ 10 million, 20,000 sq. ft. medical facility to be operated by Hudson Physicians on New Richmond's northside is off to a promising start.
Teams of Doctors, contractors and city officials took turns rotating in and out of photos holding symbolic gold shovels at one of the larger ground breaking ceremonies the city has seen in some time,
"We are excited to be practicing in New Richmond," Dr. Greg Young, Medical Director of Hudson Physicians, said during the groundbreaking ceremony, Tuesday, May 24.
Plans for the new facility call for Hudson Physicians to operate a 12,500 sq. M. ft. outpatient Clinic served by 10 primary and specialty care Physicians and supported by 30 additional staff with the capacity to see up to 200 patients a day.
The facility will also house a full service diagnostic lab with x-ray, ultrasound and mammography services and an Urgent Care program to provide walk-in access with extended weekend and evening hours.
Doctors Steve Harrold, Joseph Dietzler and Michael Schneider moved over from Westfields Hospital and Clinic to join St. Croix County's largest medical group lending an air of familiarity to the practice scheduled to open its doors in February 2023.
Dr. Harrold, now Medical Director of the New Richmond Medical Center, addressed the audience noting the new medical facility is located in a part of town with a proud history of locally owned small businesses.
"" We understand that and we want to give you that same feel and flavor. That's part of the reason Hudson Physicians has asked people like myself and Dr. Dietzler to be involved in this project. We live in the community. As part of the mission, vision and values ​​of Hudson Physicians, there's a phrase that's a signage in the building for patients to see. It says, 'A better way to be treated.' That's a better way to be treated for our patients and for the staff that we employ. Hopefully all of you will feel that way when we're working in this medical center, "Harrold said.
Hudson Physicians will share the space with Associated Eye Care with whom they partnered to own and develop the site with commercial real estate Developer Frauenshuh.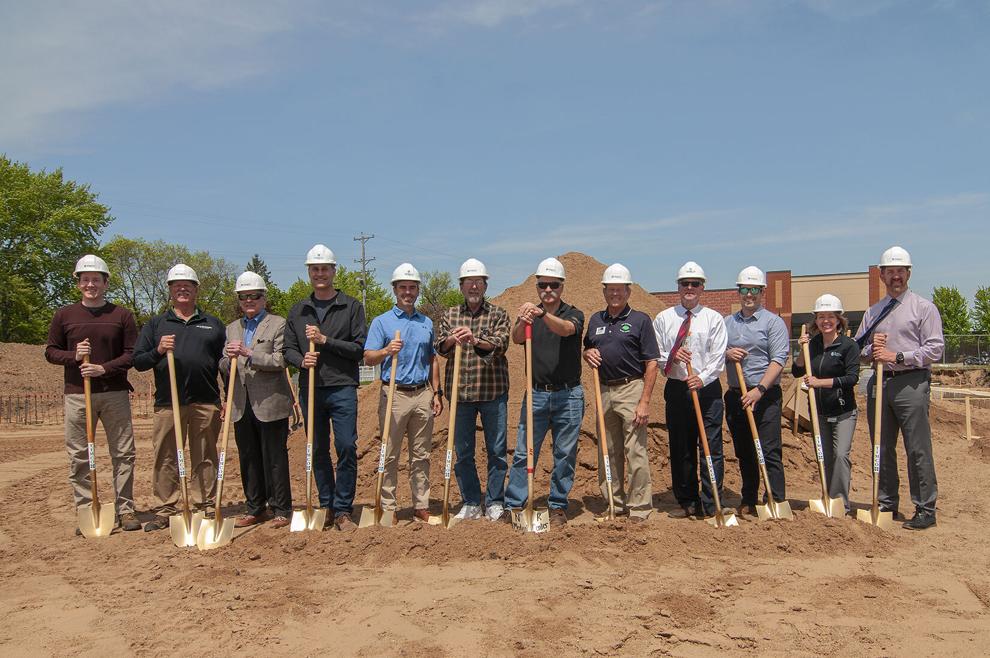 "We have been providing comprehensive eye care to the New Richmond community since 2003. We look forward to enhancing our offerings in our modern new Clinic space," Dr. Gary Schwartz, MHA, President, Associated Eye Care said.
"Associated Eye Care shares in our vision to provide personalized, high quality and convenient care that is affordable when delivered in an outpatient setting," Hudson Physicians CEO Matt Brandt said.
"New Richmond is a great community to live and work in and I can't wait to be back," Dt. Harrold added.
The new facility is located at 525 N. Knowles Avenue in New Richmond.
.